"I love creating textile furnishings to be admired and touched for the gratification of the senses."
Pogliani has lived between Milan and Paris, working as a fabric research manager for collections at the fashion houses Prada, Versace and Alaïa.
For the past 30 years Laura The choice to leave Milan, fashion, and city life to take refuge in the quiet of the Apulian countryside was an urgency that slowly made its way over the years. First Puglia represented the summer retreat, the break, the vacation time, then it represented the personal and professional turning point.

Here, in the slow rhythms, in the colors of nature, in the incredible landscapes, in the traditions, in the markets, in the ancient weavings, he has found new lifeblood to feed his inspiration and devote himself exclusively to "dressing" houses, apartments, villas, masserie not only in Apulia, but wherever there is a desire to break out of the traditional canons of furnishing to embrace a new concept.
What does a textile designer do?
Textile designer by vocation, today, Laura Pogliani explores the most original fabric combinations, with a mix of traditional techniques and creative daring. He challenged the conventions of the craft by combining fabrics with weaves from traditional ancient Apulian archives with fabrics from markets around the world and others from fashion archives. His innovative approach in which furniture is thought of as clothing has resulted in striking additions, pieces of art with textures that deceive the senses of touch and sight.
The special textures and workings once dedicated only to fashion with her become curtains, armchairs, seats, sofas, bedheads, wall and floor textiles. Commissions for large hotel facilities and high-profile collaborations with architects and embroiderers allow for an ongoing dialogue between creativity, artistic sensibility and technical expertise.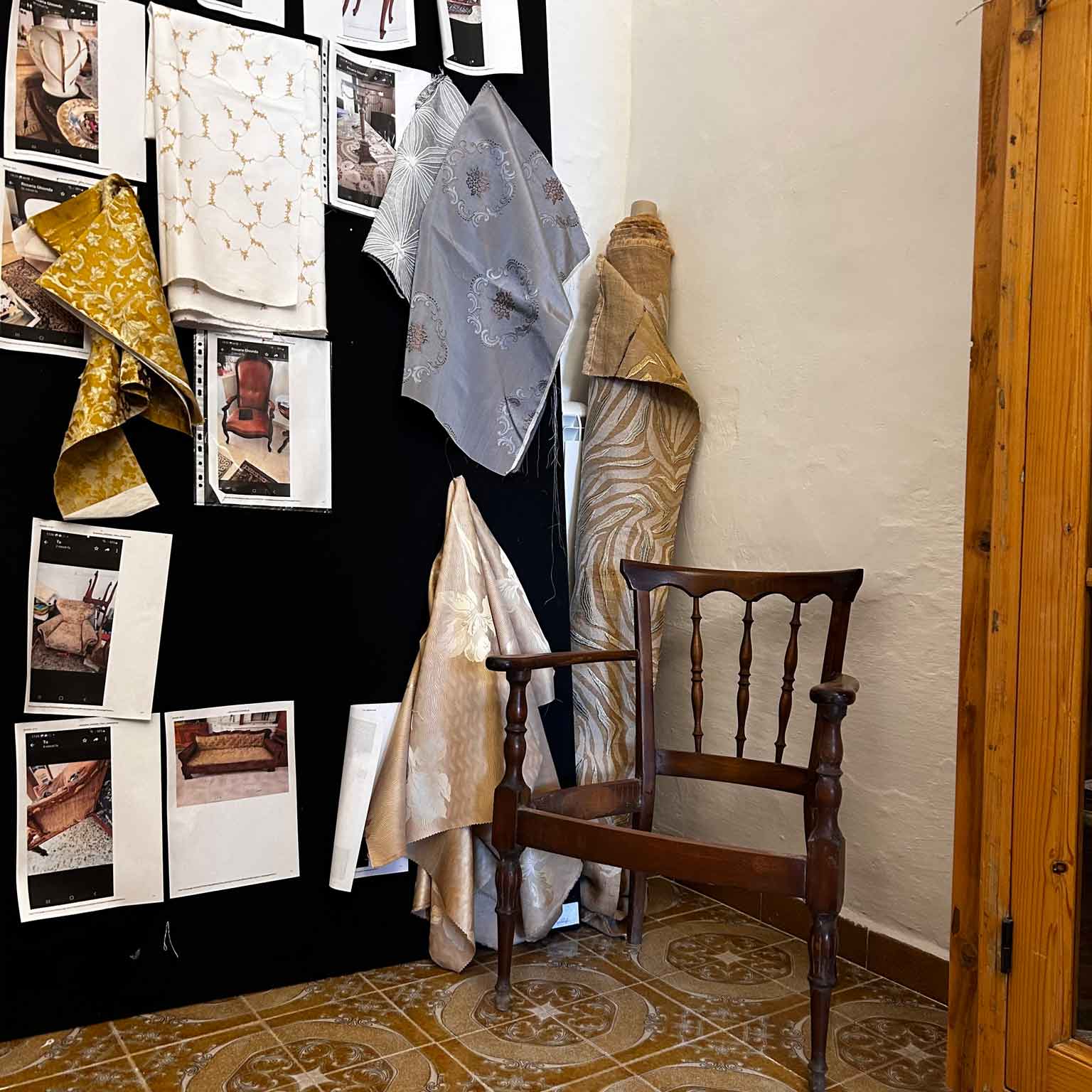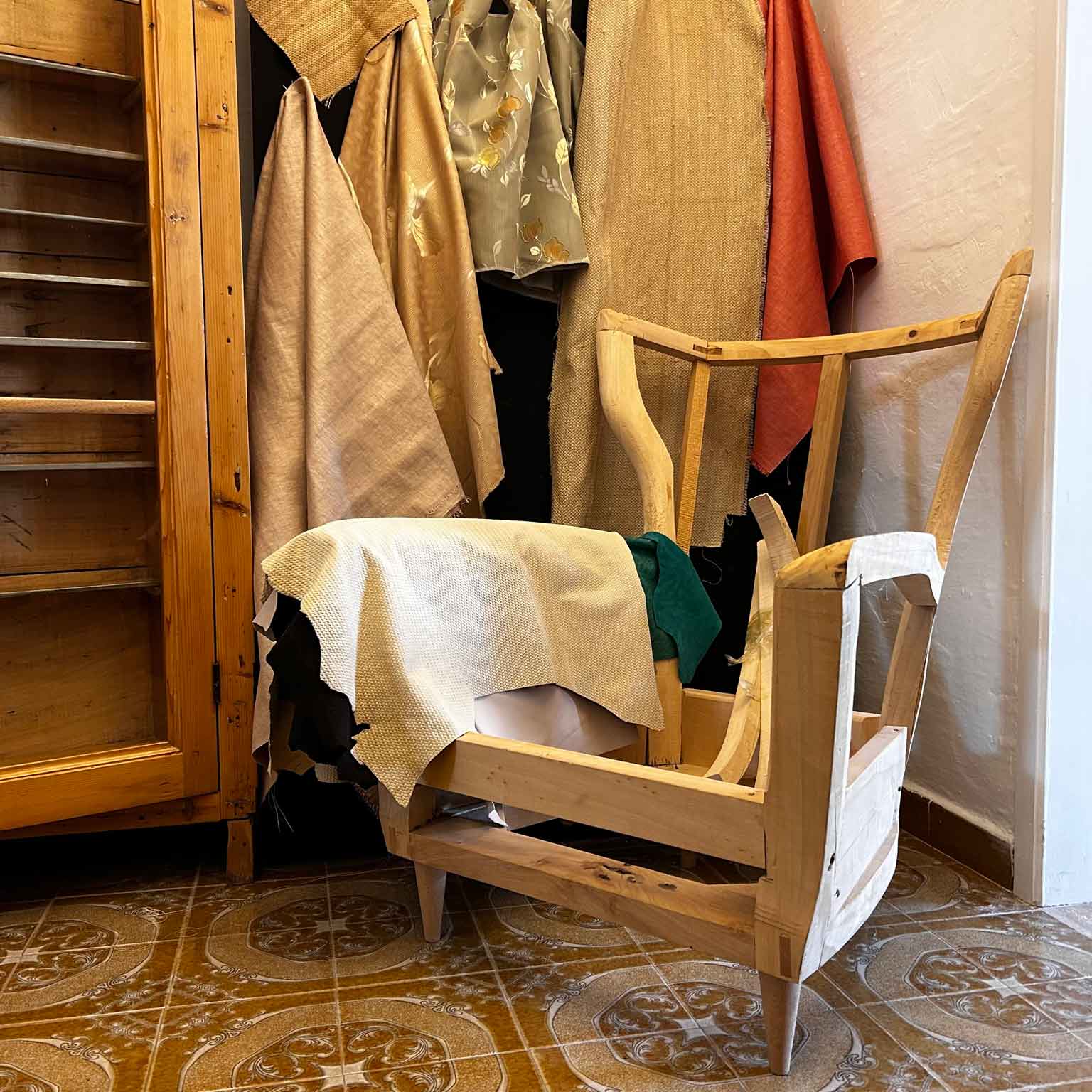 I like to work with the client, getting to know him to build the project or complement with him. In that project he must recognize himself. It is not true that a custom project necessarily has to be expensive. There are endless possibilities, just like in a fashion collection
DO YOU WANT TO FURNISH WITH LAURA POGLIANI?
Write for an in-office appointment or phone consultation.